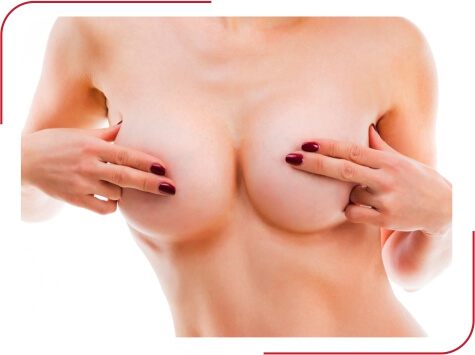 Inverted Nipple Correction
"Parenting is great without a problem and Inverted Nipple Correction Surgery Restores Your Motherhood Confidence."
How are inverted nipples corrected?
Individuals can naturally develop inverted nipples, or they can occur after breastfeeding or surgery. To correct inverted nipples, a series of specialized stitches are placed around the nipple to push them out and provide a stable platform.
Inverted nipples make one's to feel insecure, self-conscious, and embarrassed.
Nipple corrections are not discussed as often as it should be, not at all uncommon.
Correcting inverted nipples are a quick and simple procedure that may be performed under local anaesthetic.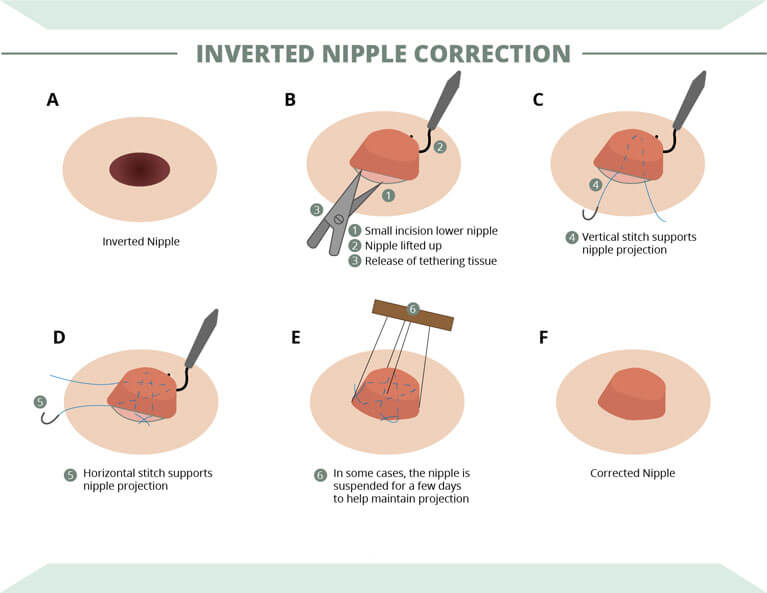 There are 2 mechanisms for the Inverted nipples
When the breast ducts are too short or tightening of the duct's tissue, creating an imbalance in traction between them and the smooth muscle that keeps nipples erect.
Too much connective tissues when presents in the nipple.
Following are the causes of Inverted Nipple:
Genetics
Lactation
Pregnancy
Trauma
STEP 1: OVER-BUST SIZE
Measure completely around the bust at the fullest point. Hold the tape tight against the back but not too tight in the front. 
STEP 2: UNDER-BUST SIZE
Using a soft tape, measure around the rib cage directly under the bust. The tape should be held tight, edge to edge with no space between it and your body.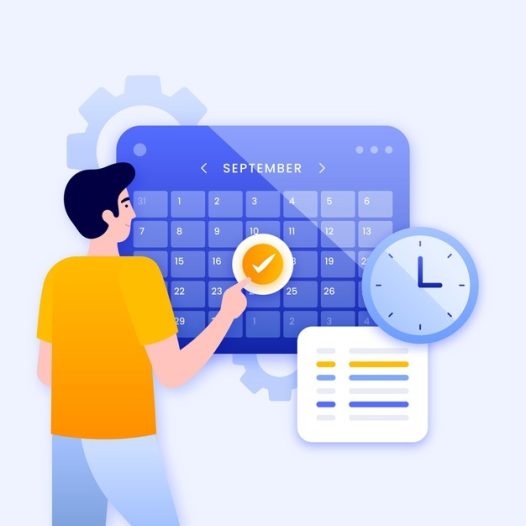 Schedule your appointment
Frequently asked questions